This directory contains anything new added to the site in the last 30 days. Check back often to see new product updates, battlecards, case studies and more! Visit the Spiffs & Promotions directory to see more ways to earn commissions.
CenturyLink offers an array of networking services, such as SD-WAN, MPLS, Ethernet, and more. Download this presentation to learn more about CenturyLink ...
A complete transition of all traditional phone lines is now possible, including special services, such as fax, alarms, POS and elevator lines, which use to ...
Empower Your Teams. Elevate Your Customer Experience. Cloud-based reliability. Enhanced quality of service. Vonage Business Cloud + Vonage for ...
Earn Big Before 2018 is Over! Committed to Helping You Succeed in the Channel EARN UP TO 5xMRR1 Now Through December 31, 2018 Contact ...
Windstream Enterprise is so confident in the experience your customers will receive on our platform, we're offering a 90-Day Service Guarantee. Now, that's ...
The best internet access with managed Wi-Fi at all club locations. 24 Hours Fitness needed to offer a consistent internet experience to their millions of ...
An SD-WAN solution enhanced every connection and increased bandwidth, all at a lower price. Basic Energy Services needed more bandwidth at all of their ...
While the leaves may be turning brown and the weather is cooler, you can still earn plenty of green with our Fantastic Fall SPIFF - up to 400% on our hottest ...
Incentive Period: Oct. 1 through Dec. 31, 2018.
AireSpring's Mission Critical Toll Free Voice Service offers unparalleled toll free network reliability and resiliency, while providing advanced tools for ...
DEMAND FOR WIFI IS GROWING WiFi has become as essential to business as the Internet itself. Your employees need access to cloud applications and shared ...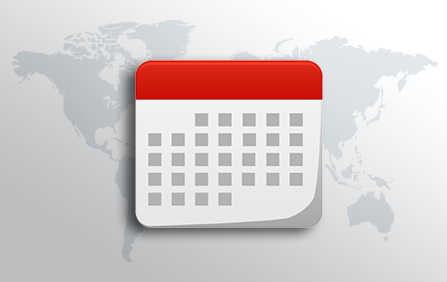 NOVEMBER 2018 WEBINARS Please register today! http://www.comcastdownload.com/webinars.php
Comcast Business Internet offers download speeds up to 1Gbps, which means less time waiting and more time being productive. Plus, it's backed with 24x7 ...