This directory contains anything new added to the site in the last 30 days. Check back often to see new product updates, battlecards, case studies and more! Visit the Spiffs & Promotions directory to see more ways to earn commissions.
National Retailer's Network Needed Traction A nationwide retailer thought they had everything they needed to deploy their new communications network but ...
Stamford, Connecticut – March 6, 2018 —Technology Solutions Xchange (TSX), a consortium of telecommunications master agents, today announced the ...
Stay up-to-date with where MegaPath will be and find links to register for upcoming events.
Use this presentation to learn more about the AT&T portfolio of VOIP solutions.
Most of today's chatter about hosted unified communications (UC) centers on the menu of tools it serves up for communicating and collaborating easier and ...
It's every business owner's nightmare: You go to work, flip on your computer, and are greeted by a red warning screen trying to extort you into paying ...
Getting your March Madness bracket right is about one in a billion. Your odds here are much better. This March SPIF flyer details how you can make ...
Major League Baseball today announced details of a new partnership with Mitel, a global leader in business communications, to power the league's communications ...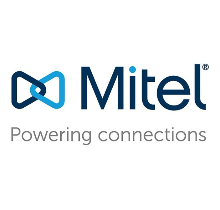 Download the full Tolly report on MiCloud Connect Executive Summary Cloud-computing opens up significant opportunities for delivering a feature-rich ...
DALLAS, Feb. 5, 2018 PRNewswire/ -- Meet healthcare market demand for securing patient information in the cloud. Protect customer calls and messages in ...
A major winery was looking for alternatives to a $75,000 fiber build to bring quality internet access to the office at it's vineyar. The ...
TPx is always adding new features and solutions. National connectivity with our Ethernet Transport or Managed WAN Powered by SD-WAN for OTT or HSIA and ...
The Federal Communications Commission (FCC) recently adopted an E-Rate Modernization Order, which establishes eligibility and funding for WiFi in schools and ...
Windstream's Contact Center as a Service Helps Start-up Healthcare Insurance Provider Compete with Giants
Deployed an MSR with an MPLS profile at the initial remote site (and subsequent locations). Forward Error Correction in the MSR recovered dropped packets ...
Running a business is stressful enough without also having to worry about your desktop environment. Let TPx worry about it, so you don't have to.
Our Managed services delivery platform, powered by SD-WAN lets your customer put away the ibuprofen and overcome WAN performance challenges as they grow.
In today's hyper-connected world, customers need a more efficient way to stay in touch with the people who matter most to their business. TelePacific's ...
Data Sheet Detailing ERate Solutions from Windstream