This directory contains anything new added to the site in the last 30 days. Check back often to see new product updates, battlecards, case studies and more! Visit the Spiffs & Promotions directory to see more ways to earn commissions.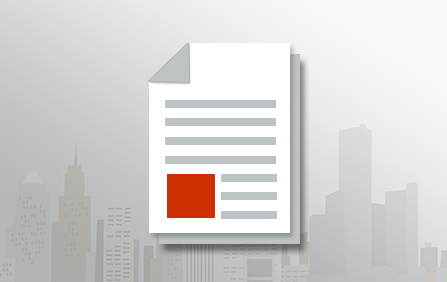 Save on VoIP, Broadband and more!
Overview MetTel migrated 15,000 mobile devices from AT&T, Verizon and Sprint to one bill, help desk and data pool. MetTel continues to enable and simplify ...
Stamford, CT — January 3, 2018 — P2 Business Solutions today announced the addition of industry veteran Jerry Tedino as Vice President of Channel ...
O'Reilly Auto Parts required improved connectivity, Wi-Fi, and increased bandwidth services at all stores throughout the U.S. The company wanted to update ...
Start the new year off with a bang by earning up to 7X on strategic solution MRR with Windstream Enterprise - our most competitive SPIFF ever! Download flyer ...
Digital transformation increased customer engagement and better brand interaction. Le Duff partnered with MetTel to standardize its telecommunication and ...
View this presentation for an overview of CenturyLink's Voice & Unified Communications Solutions.
With better devices and connectivity, MetTel empowered Rotech Healthcare with an innovative mobile initiative that increased Rotech's workforce productivity ...
As one of the most forward-thinking cities in the nation, Phoenix was among the first to adopt smart city technologies, partnering with MetTel to provide their ...
Download this presentation for an overview of CenturyLink Hybrid Cloud & IT Solutions.
View this presentation for an overview of CenturyLink's portfolio of Security Solutions.
CenturyLink offers an array of networking services, such as SD-WAN, MPLS, Ethernet, and more. Download this presentation to learn more about CenturyLink ...
Download this presentation to learn how CenturyLink's portfolio of products, services and expertise – delivered as comprehensive solutions – accelerates ...