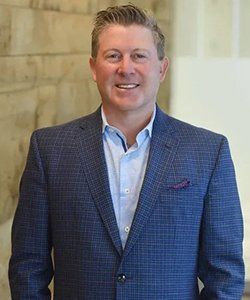 BILL PATCHETT - Founder and Chief Executive Officer
As founder of the company, Mr. Patchett, has also served as CEO since 2008. Under his professional leadership, P2 Broadband has come to be recognized as a premier master agency that provides ongoing support to thousands of agents throughout the nation.

William, as CEO of P2 Telecom, is responsible for the evaluation and maintenance of P2 Broadband's strategic relationships with all of the companies' cloud, mobility and telecommunications partners. Further, William is co-founder of Technology Solutions Xchange (TSX), an association of master agents within the telecommunications and cloud space, offering its master agent members a diverse and expanded portfolio. This consists of innovative solutions specific to connectivity, cloud, hosting, cybersecurity and loT vendors. TSX, while educating its master agents and helping to develop new sales partners, focused on master agents who were steadfast in their efforts to evolve their company by way of exploring new opportunities and incorporating creative techniques needed to approach the market. With over 250 supplier contracts within the portfolio today, TSX serves its valued customer base, from the SMB to the Enterprise space, with only the highest quality and most effective broad-reaching products and services.
---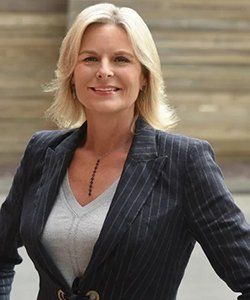 MELANIE J. BOGDANSKI - Co-Founder and President
Ms. Bogdanski is a co-founder of P2 Telecom and serves as President. She ensures accurate monthly commission payouts by overseeing the analyst team.
She also is responsible for the development of new programs and processes focused on the accountability of P2 Telecom providers through proactive audits and disputes and assists with internal financial reporting including audits and profitability analysis.
Melanie resides with her husband Bill in Stamford, CT, and not only loves watching youth soccer and traveling with the family, but loves hanging out with her two boys and Jake, the family dog.
---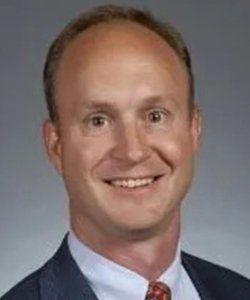 SCOTT MATUKAS - Chief Financial Officer
Mr. Matukas, joined P2 Telecom as CFO in August of 2019 and with his 30 plus years of business experience, focuses on those companies that are growth oriented across an expanded range of industries.
His background includes serving, from 2015 through 2018, as CEO of Virtucom Group, a content marketing firm. From 2010 through 2015, Scott served as CFO of Byrne Dairy, a large dairy processor in the Northeast and from 2009-2015 was Co-Founder and President of Digital Vertical which is a high-profiled search and social media company. From 2005 through 2008, he served as President of USA Datanet, a successful telecommunication and data center provider and was also the CFO of a highly competitive local exchange company, Broadview Networks, from 1997 through 2005 which had acquired SCC Telecommunications in 1997. Scott was also a Manager at Price Waterhouse Coopers from 1988 through 1996.
Mr. Matukas has served on several for profit boards including BESTPASS a national leader in managing commercial tolling and currently serves on the Upstate Hospital Foundation board as well as his alma matter Le Moyne College.

SMatukas@p2telecom.com
---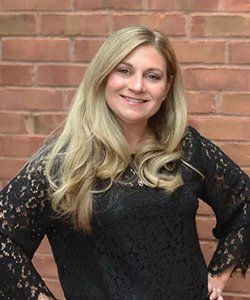 KERI-ANN PITANIELLO - Director of Agent Support
Mr. Matukas, joined P2 Telecom as CFO in August of 2019 and with his 30 plus years of business experience, focuses on those companies that are growth oriented across an expanded range of industries.
Mrs. Pitaniello serves as the Director of Agent support here at P2 Telecom after joining the team in 2014 in the Customer Service sector.
In May of 2018, she was promoted to Director of Customer Service and now leads the agent care team while serving as both chief advocate and primary point of contact for the day-to-day needs of P2's agents.
Keri held a number of positions at Cornerstone Communications before joining the team here at P2 Broadband.

KPitaniello@p2telecom.com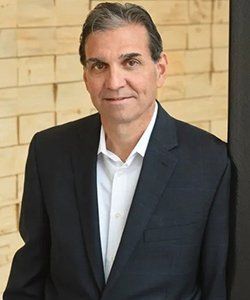 JOSEPH CASSANO - Managing Partner
Mr. Cassano has over 30 years of sales leadership experience and joined ourP2 Telecom team in January of 2011. He is the current CEO of Plan B Technologies, which is a P2 partner for Avaya phones and cabling needs.
Prior to joining our team, Joe was the Executive Vice President of Sales for Juma Technology and Avaya Business Partner as well as a business unit of the publicly traded Juma Corporation.
Prior to joining Juma, he held senior leadership positions with New York Telecom (Verizon), AT&T and Lucent Technologies.

JCassano@p2telecom.com
---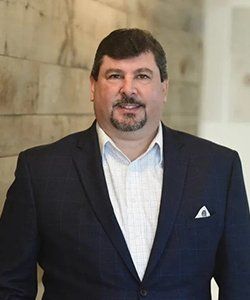 EDWARD CUNNINGHAM - Managing Partner
Edward Cunningham has over 25 years of experience in telecommunications sales and executive leadership and joined our P2 Telecom team in 2013. Today he leads our Long Island and NYC area P2 sales and agency business sectors.
Before joining P2, Ed was the Founder and President of EJC Group, a technology consulting and project management firm.
His background also includes many sales and management roles for several companies including Executone and Siemens as well as PaeTec, Windstream and Broadview Networks, all of which are major service providers.

ECunningham@p2telecom.com